August 25, 2020
Canadian Astroparticle Physics Annual National Meeting
The McDonald Institute is gathering the Canadian astroparticle physics community for an online Annual Meeting. This year's meeting will occur as a series of self-contained sessions between August 25-27.
The National Meeting includes a series of morning online-meeting sessions of interest to career scientists and afternoon virtual-environment events focused on graduate students. Because of the disruption of this year's conference and symposia schedules, we have encouraged graduate students and postdoctoral fellows to use the National Meeting to present posters or offer short talks highlighting their work. The Institute is investing in temporary licences to VirBELA, a state-of-the-art virtual conferencing platform. We hope its use within the National Meeting program will entertain, engage and inspire students' thinking about the use of remote collaboration tools in the global astroparticle physics enterprise.
&nbsp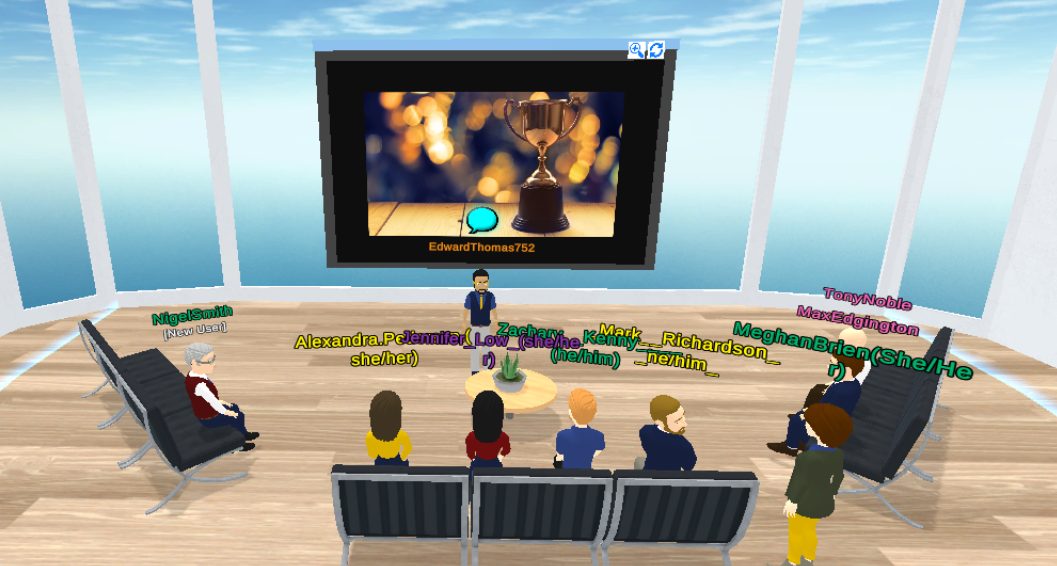 We need these high-calibre discussions with research leaders, cross-country networking opportunities, and the social energy that comes with sharing time and space with the community. The pandemic that sent us all home for so many months is only one of several problems affecting physical meetings that we'll have to face in the years to come.
The pandemic response, political instability, economic pressures and environmental concerns are all driving the rapid growth of digital meetings and events. The trend is likely to continue. Market Research Media forecasts the market for virtual events alone, will grow to $18 Billion USD in two years. It makes sense for our community to test the potential of virtual meeting spaces and learn how they can and cannot help us address our needs.
We've seen the upsides to tools like Zoom, MS Teams, and Bluejeans. Reduced financial and time commitments. Reduced economic and physical barriers to participation (in many instances). Easier engagements with far-flung colleagues. But there are still a few more benefits we'd like to see. The ability for easy impromptu side conversations of any size, the ability to convey and observe body language and other non-verbal cues like eye contact. The feel of sharing a common environment. The virtual conferencing platform we're using was built to start addressing these features.
Using virtual conferencing frees up travel time, reduces physical access issues. It allows for smoother transitions between work and life. Other obligations outside the conference are more easily addressed. And, in our opinion, at least, the coffee tends to be pretty good, too!
&nbsp

Agenda
Tuesday, August 25
Morning Session: McDonald Institute 2016-2023 midterm science review (1.5 h)
Afternoon Session 1 : Leadership in Science Research: McDonald Institute's end-of-summer professional development and learning seminar featuring Dr. Art McDonald (1.5 h)
Afternoon Session 2: Open house virtual-platform introduction and social mixer (2 h)
Wednesday, August 26
Morning Session: Short research presentations (1.5 to 2 h. Postdoctoral fellows and graduate students are strongly encouraged to present work in 15 min. talks)
Afternoon Session: Virtual-platform poster session and review (2 h). Virtual mixer and meetups (2 h)
Thursday, August 27
Morning Session: Sustaining the Scientific Enterprise from 2024-2034. Assessing personnel support and talent-development needs (1.5 h)
Afternoon Session: Virtual-platform mixer and poster awards. McDonald Institute Awards for Highly Qualified Personnel (1.5 h)
&nbsp