August 18, 2020
Artists Engage with the Search for Dark Matter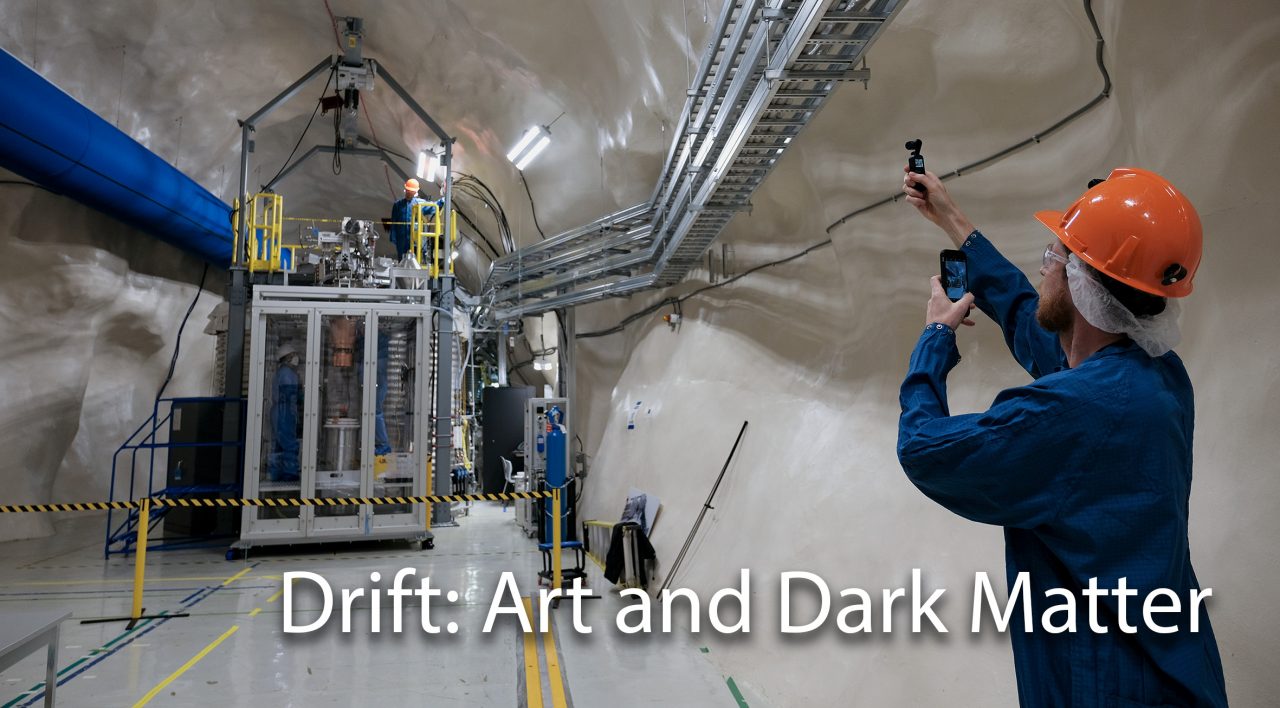 Drift: Art and Dark Matter, is an artist residency and exhibition project developed with the McDonald Institute, SNOLAB, and the Agnes Etherington Art Gallery at Queen's University. Over the Summer and Fall of 2019, four artists visited SNOLAB and Queen's University to meet with researchers and see the experiments designed to look for Dark Matter. The residency aims to foster an exchange of ideas and create new avenues of science communication and art, which may lead to new perspectives of scientific research across Canada.
The search for Dark Matter is one of the most fascinating challenges in science, and artists 
Nadia Lichtig
, 
Josèfa Ntjam
,  
Anne Riley
, and  
Jol Thoms
 are bringing their artistic visions to this mystery. After visiting the astroparticle physics labs at Queen's University and meeting with theorists, engineers, and students, the artists travelled 600 kilometres north and two kilometres below the earth's surface to SNOLAB, home to some of Canada's most ambitious scientists and experiments.
An exhibition of the artwork is currently scheduled to run from January 9th to April 11th, 2021, and will begin at the Agnes in Kingston, Ontario before starting a national tour for 2021 and 2022.
&nbsp