Morgan Lehtinen – Young Persons' Lecture Competition Winner
Public Events
Location: Chernoff Hall, Room 117. 90 Bader Ln. Kingston ON
Date: September 13, 2019
Time: 1:30pm - 2:30pm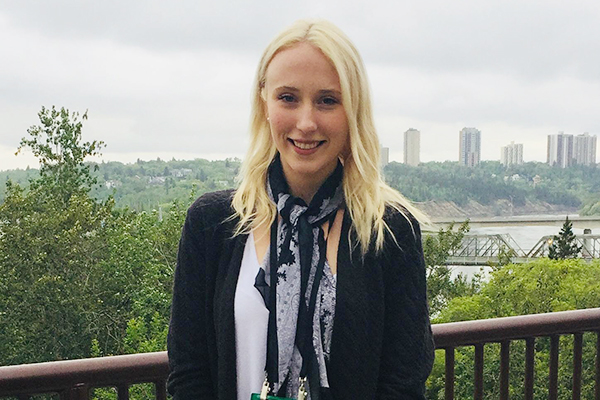 Earlier this year, the McDonald Institute hosted the first Canadian edition of IOM3's International Young Persons' Lecture Competition. We had several fantastic talks, but Queen's University PhD candidate Morgan Lehtinen (Chemistry) walked away with first place, earning her a spot in the World Competition in London, England. next month.
In preparation for the world competition, Lehtinen will be delivering her talk at Queen's University as the Chemistry Department's weekly Chemistry Seminar which is open to the public. Don't miss this opportunity to hear Lehtinen's talk and show her your support before she heads to London!
H2Only: Smart filters for efficient oil/water separation
In a world that relies heavily on the use of crude oil as an energy source, clean oil
recovery and spill remediation is of dire importance. Removing oil from surfactant
stabilized oil-in-water emulsions has become an issue in numerous industries as
current separation processes are tedious and wasteful of resources. Our research
group has developed functionalized 'smart' filters that can selectively and efficiently
separate the oil from oil-in-water emulsions. These filters are fabricated through a one-step
thermally grafted polymer approach with minimal environmental impact. In a real-world
scenario, these filters could be used to separate an emulsified organic phase
from the aqueous phase when steam is used to extract crude oil from sands or at the
surface of an ocean after an oil spill. In this presentation, I will discuss the
environmental and operational advantages of this novel filter and its potential to
improve the cleanliness of a normally dirty industry.
&nbsp