July 30, 2020
CFI Major Science Initiative funding for SNOLAB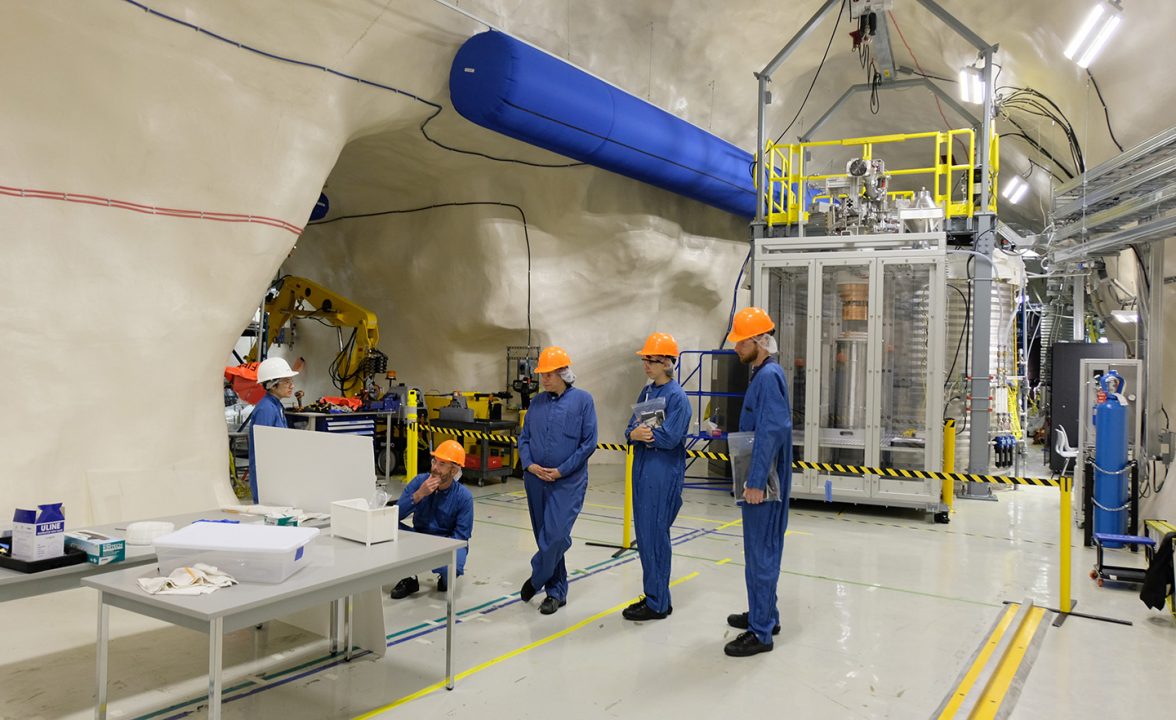 Continued funding for Major Science Initiatives (MSI) through the Canada Foundation for Innovation (CFI) was announced last month for 14 Canadian research centres including SNOLAB, the underground research facility in Sudbury, Ontario.
The funding is being awarded in recognition of the continued success of astroparticle physics in Canada and the commitment to building a collaborative, innovative, and inter-disciplinary community of researchers, engineers, and administrators.
"SNOLAB is delighted to receive continued support from the federal government through the CFI. The $40.9M secured over the next three years, with co-funding from the Province of Ontario and support from Vale, will allow SNOLAB to continue to maintain and develop a world-leading deep underground research facility and investigate some of the fundamental questions in contemporary science. These funds will allow us to continue to attract world-class experiments to Sudbury, providing great opportunities for Canadian researchers and industry."  Says SNOLAB Executive Director, Nigel Smith, thanking the CFI for the support.
"Sustained investment in SNOLAB has developed our infrastructure and highly skilled staff" explains Dr. Smith. "These capabilities have allowed us to direct our research strengths to address the immediate challenge of the COVID-19 pandemic in collaboration with other Canadian national research facilities."
Researchers at SNOLAB, in partnership with TRIUMF in Vancouver, BC, Canadian Nuclear Laboratories in Chalk River, Ontario, and the McDonald Institute, have been instrumental in the Mechanical Ventilator Milano (MVM) project. The collective community expertise in gas handling and control systems used in dark matter experiments has contributed greatly to the design-to-manufacture process of the MVM ventilator which is now in production.
The quick response of Canada's research institutions represents the community's strength in collaboration and adaptability in this time of need demonstrating the multi-purpose practicality of the continued development of scientific communities in Canada.
Read the announcement from SNOLAB here
And read the CFI announcement here
&nbsp