Astronomy on Tap Online
Public Events
Location: ONLINE: https://youtu.be/QBGn_C127cA
Date: January 28, 2021
Time: 7:00pm - 8:30pm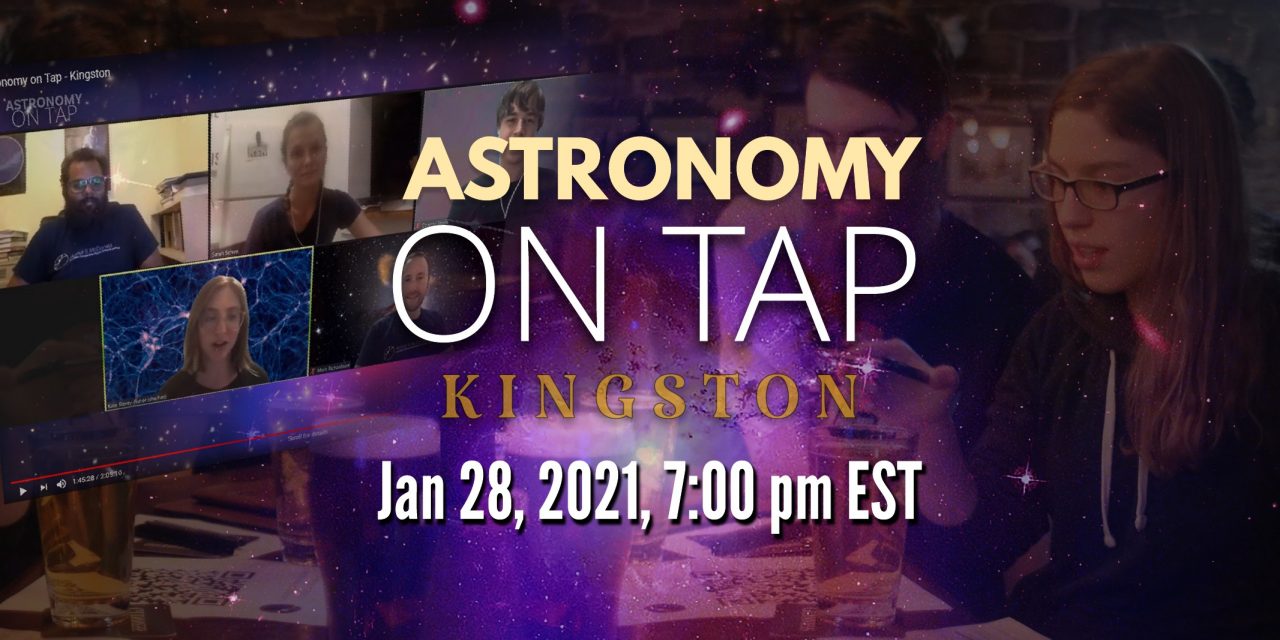 After a hiatus Astronomy on Tap is back! Our next event will be free and online on Thursday, January 28th at 7:00 pm. We welcome all ages! The event will be streamed on YouTube: https://youtu.be/QBGn_C127cA.
This particular online event (BYOB!) will embrace the small and the large and the small (again) in the Cosmos. We will feature three fantastic scientists: Miriam Diamond (MI/UofT), Alyson Brooks (Rutgers), and Simran Nerval (MI/Queen's).

For more information or if you have any questions, please send us an email to AoTKingston@gmail.com or a message on the Facebook event page: https://www.facebook.com/events/737604583515413/. 
&nbsp