Astronomy on Tap
Public Events
Location: YouTube: https://youtu.be/dO9-Raq-zhs
Date: August 14, 2020
Time: 7:00pm - 8:30pm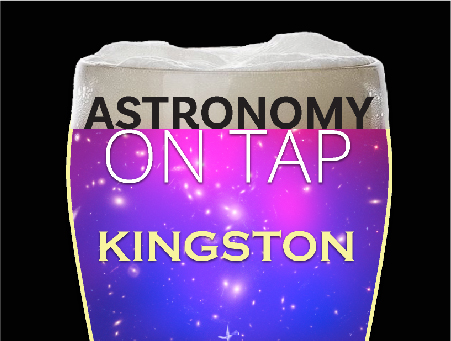 Astronomy on Tap – Kingston is moving to Cyberland! Our next event will be free and online on Friday, August 14th at 7:00 pm. We welcome all ages! The event will be streamed on YouTube, so stay tuned for the link to the page.
Astronomy on Tap is a series of worldwide events in which professional astronomers give informal talks at a local bar or online (but BYOB!) on topics of a broad interest in astronomy and astrophysics. This particular event will consist of a mix of talks, trivia, discussion, and more!

For this event, we will feature three fantastic astronomers/astroparticle physicists: Connor Stone, Kate Storey-Fisher, and Sarah Schon.

&nbsp
Scroll Up