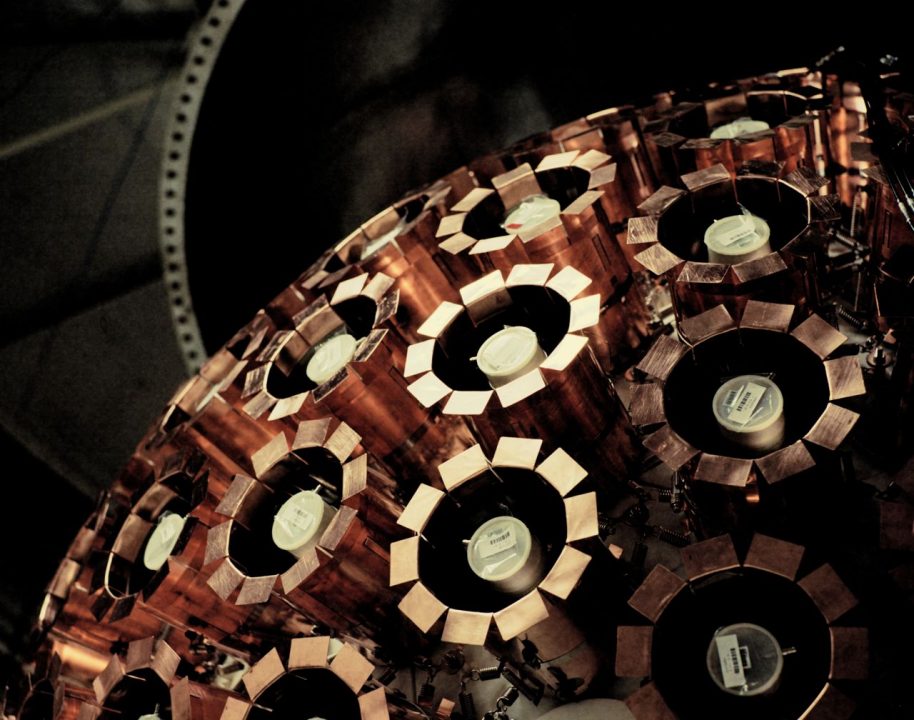 About Raveen
I am incredibly interested in studying the possibility of life beyond Earth. As a result, my research interests lie in understanding life (microbiology), various environments (oceanography), and finally planetary systems. I have always been interested in pursuing physics, but I was plagued by imposter syndrome and fears that that I would not have the skillset to do so. The internship was an opportunity for me to use a skillset I was already confident in, to pursue an area I was always too intimidated to explore.
Project: Artificial Intelligence applied to improving the search for dark matter with upgraded DEAP-3600 experiment.
This project focused on a comparative analysis of DEAP-3600's position reconstruction algorithms.
&nbsp
"I have learned that the field of physics is huge. There are many experiments, with multiple sub teams working on specific areas to the experiments, and highly specialized scientists working on them. I had not realized how many physics scientists, students, and enthusiasts there were."
Raveen's CDI Experience
&nbsp

"My learning experience has been wonderful. The greatest lesson has been that no single person will always know exactly what to do, and the ability to learn and seek answers is very impactful. "
I entered this internship with the fear that I did not know enough about anything, but I left this internship with the comfort that I am willing to learn, and can learn. The best experience has been interacting with scientists in positions that I hope to be in one day. I was able to gain insight into the field, while having lovely interactions. Everybody was so friendly and willing to help me whenever I was feeling stumped. This patience and confidence from others is something I will take with me in future work environments.
"The Cross Disciplinary Internship program allows you to learn about a field that many find intimidating, in a very approachable way. The benefits to this program are so much more than a summer job, from the scientific community, actual hands-on experience with research, scientific presentation skill development, insight into academia, to so much more! Professors are also keen to introduce passionate students into their lab, so do not be afraid to send out those cold calls to those potential supervisors!"