Out of considerations for public health, the McDonald Institute's astroparticle physics Visitor Centre will be closed until further notice. Please check in with us for online educational opportunities over the coming weeks.
&nbsp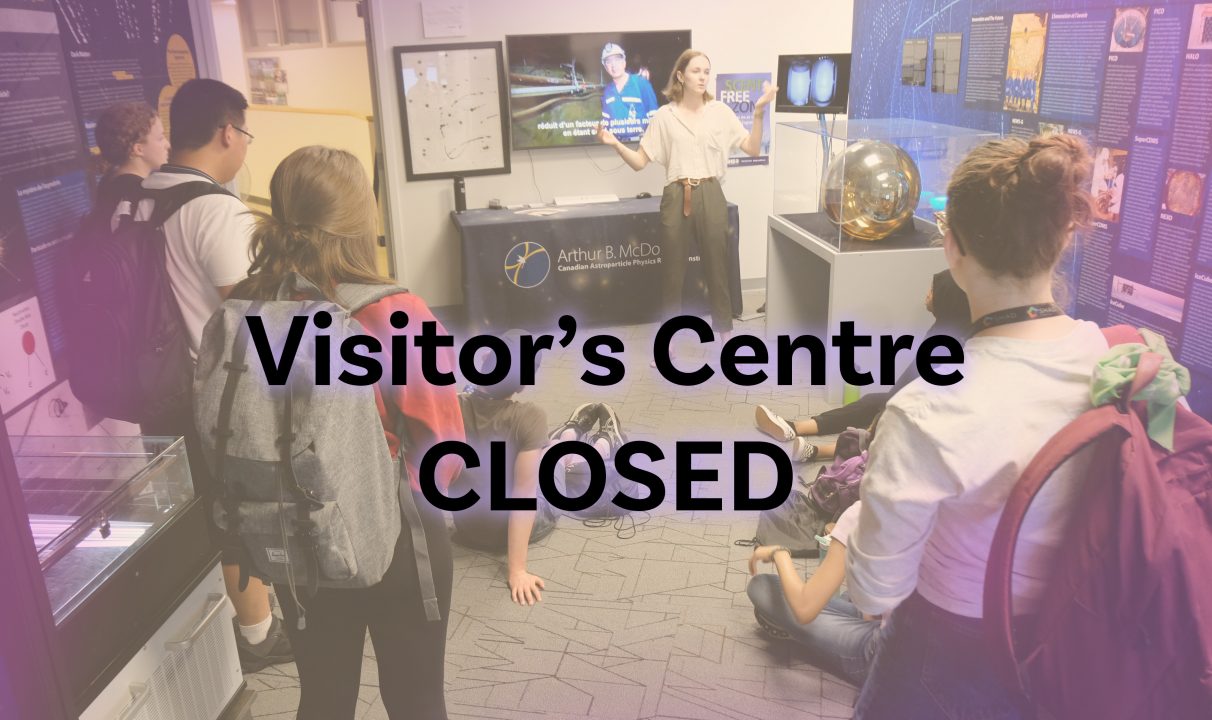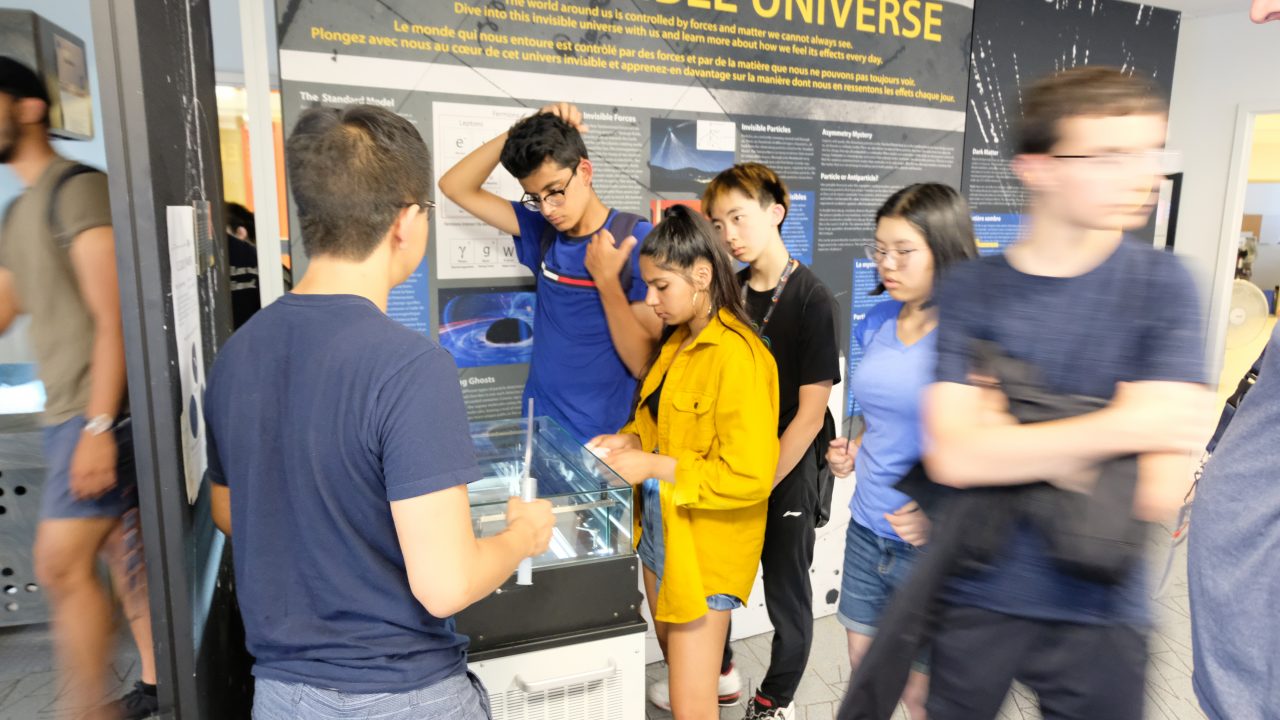 Open 9:30 am – 4:30 pm, Monday – Friday

Free admission

Stirling Hall Rm 302 | Queen's University
The McDonald Institute Visitor Centre serves as a gateway that encourages people to learn more about our research in the field of astroparticle physics and interact with our scientists. Scientific education and outreach benefits both the scientists sharing their work, and our visitors engaging with the science content. Scientists can hone their communication skills and learn how to share their research with wider audiences, showcasing its value and inspiring future generations of scientists. Visitors, in turn, can learn more about how scientists are trying to answer the big questions in the Universe, take part in the global scientific conversation, and learn more about how science impacts their day-to-day lives.
&nbsp
"I think the education and outreach program the Institute is developing is a very important part of its mandate. Having the public understand the value of the work that's being done in particle astrophysics – nothing short of understanding how our universe works and how it's composed – is in itself extremely valuable. It's also a stimulating topic to interest younger people, hopefully a diverse group of younger people, to become involved with this research and develop the next generation of technologies and experiments."
– Arthur B. McDonald
What will I see?
The Visitor Centre showcases several scientific instruments that have been used in astroparticle detectors! Guests will have the chance to learn about how they work and what mysteries they are trying to solve. In addition to descriptions of the science McDonald Institute faculty are doing and a video tour of SNOLAB, guests will have access to interactive displays including a virtual reality station and a sandbox that simulates gravitational fields.
&nbsp
Supplementing classroom learning
The McDonald Institute also offers interactive workshops for students of all ages through field trip programming. This includes art activities, scientific demos, and lectures given by physicists and astronomers. Our displays and programming are offered in both English and French. Use the form below if you would like to book a private tour or workshop with us.
&nbsp
Group tours with our Public Education Specialist program
Our team of McDonald Institute Visitor Centre Public Education Specialists consists of Institute staff, researchers, and doctoral students at Queen's University. Specialists are available to provide guided tours of the Centre to groups of various sizes. This is a great way to experience the exhibits and ask any questions you might have. Use the form below to schedule a tour.
&nbsp
We hope to see you soon at the McDonald Institute Visitor Centre. Come explore the Universe with us!
&nbsp
Scroll Up