Science Untapped
Public Events
Location: Youtube
Date: June 5, 2020
Time: 7:00pm - 8:30pm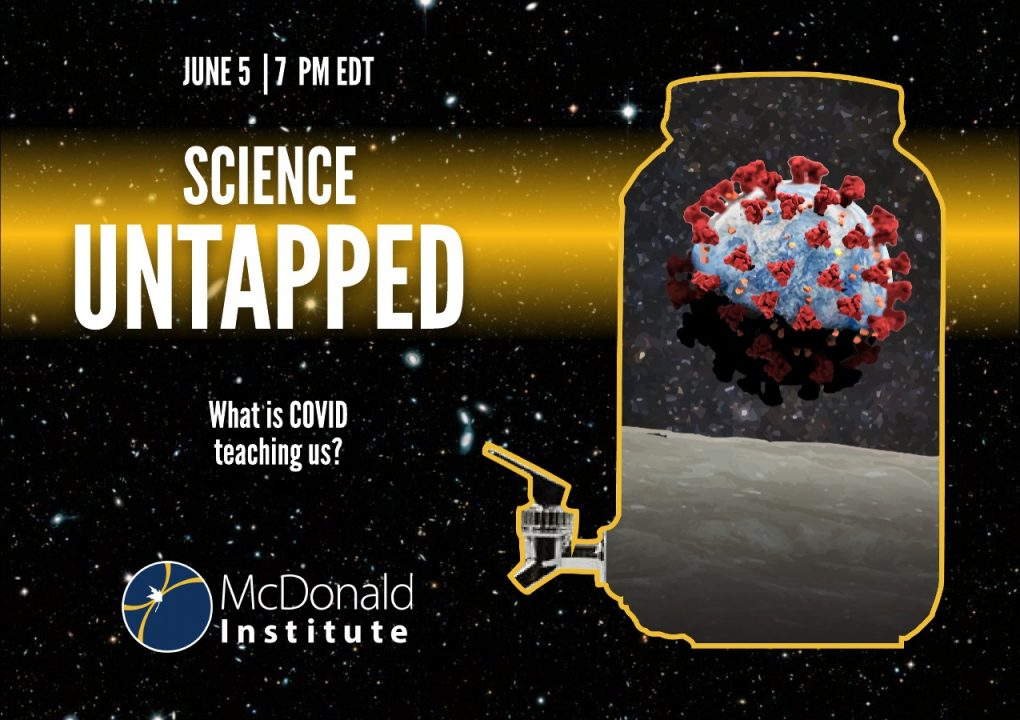 Have you recently wished you could talk to a scientist about what's going on right now? Why is it so important to stay home? How are we going to overcome this challenge? How did COVID nefariously take away our usual summer festivities?
Good news, we have your scientists! Join us on June 5th and tap into what science is doing to move us all forward through the COVID-19 pandemic. This event will consist of three short talks from Tony Noble, Troy Day and Paul Grogan. Get your drink of choice at the ready and join us on June 5th at 7:00 PM on Youtube (youtu.be/idXftCCB3ls) for Science Untapped! We look forward to answering any pressing questions you may have and providing you with entertainment and company.
Check out the event on Facebook: www.facebook.com/events/703378677086803
Talks include:
Troy Day "Modeling the spread of infectious diseases"
Tony Noble "The Mechanical Ventilator Milano"
Paul Grogan "Maybe some real good will come out of COVID"
Astronomy on Tap Kingston will be returning to regular Astronomy programming in July or Aug.
&nbsp