Astronomy on Tap
Public Events
Location: The Mansion, 506 Princess St, Kingston, ON K7L 1C5
Date: June 13, 2019
Time: 7:00pm - 8:30pm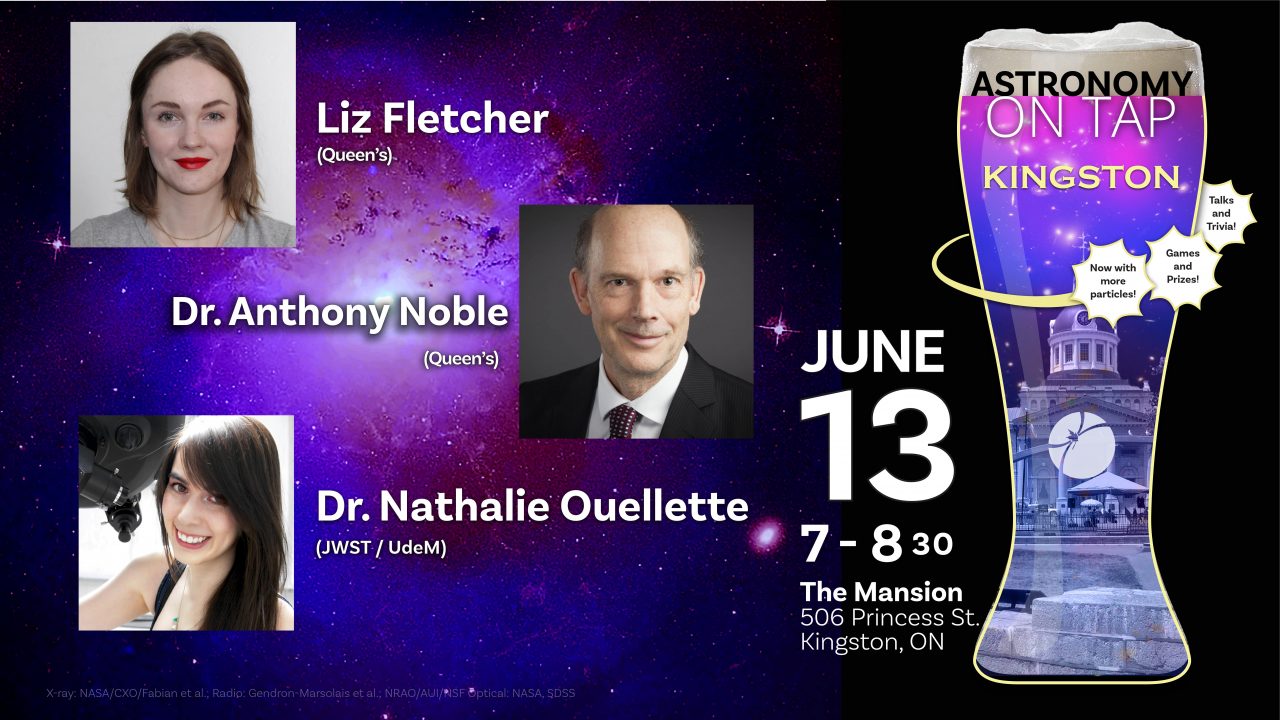 Astronomy on Tap is continuing in Kingston, with its second event this time in the Living Room at The Mansion.
Astronomy on Tap is a series of world-wide events in which professional astronomers give informal talks at a local bar on topics of broad interest in astronomy and astrophysics. This particular event will consist of three 10 min talks, followed by questions and comments. Speakers will mingle with the audience between the talks, and there will also be trivia sessions with questions related to astronomy. At the end of the night prizes will be handed to the winners!
For this event we will feature three fantastic astronomers/astroparticle physicists: Ms. Liz Fletcher, Dr. Anthony Noble, and Dr. Nathalie Ouellette. The evening will follow the theme of "The Dark Side of the Universe". The event will also feature trivia and other activities, and lots of opportunity to have a pint with some keen astronomers.
The event is free and open to all ages. The Mansion has alcohol, soft drinks, and food. The event will be upstairs as you come inside; follow signs to "The Living Room".
For more information or if you have any questions, please send us an email to AoTKingston@gmail.com or contact us through our Facebook page.
&nbsp